Looking for comfortable great quality activewear? Well, you don't have to go any further than Zyia! I have never been more excited about an activewear clothing brand than I am now!
Don't need to hear anymore? Shop here now????????????
Bridget's Zyia Active Wear Online Boutique
Want to learn more about Zyia Active Wear?
ZYIA Active is a 4-year-old company based out of Utah that specializes in QUALITY activewear/leisurewear for women, men and kiddos. They have just over 40K reps in Canada and U.S. and are spreading like wildfire.
Everyone is living in activewear these days! So, if you are new to the brand, I can't wait to share more.
Think of other high-end activewear at a fraction of the cost. ZYIA is a boutique style of shopping. We will always work to keep our staple pieces fully stocked, but we have MANY exclusive pieces. Each and every Wednesday, ZYIA will release NEW pieces for you! It's SO fun to see what comes out each week. I will share those in my Zyia Facebook group as soon as they drop!
We are also constantly restocking our shop, so tune in this week! Set your notifications on the facebook page to ALL POSTS.
IMPORTANT! ZYIA is NOT just for the guy/gal who hits the gym every day. It's for anyone and everyone that loves good, quality, comfortable clothing! I especially love how versatile the line is!!!
Another bonus… All orders will be delivered straight to you …….typically the next business day or two!!!
The Zyia Mission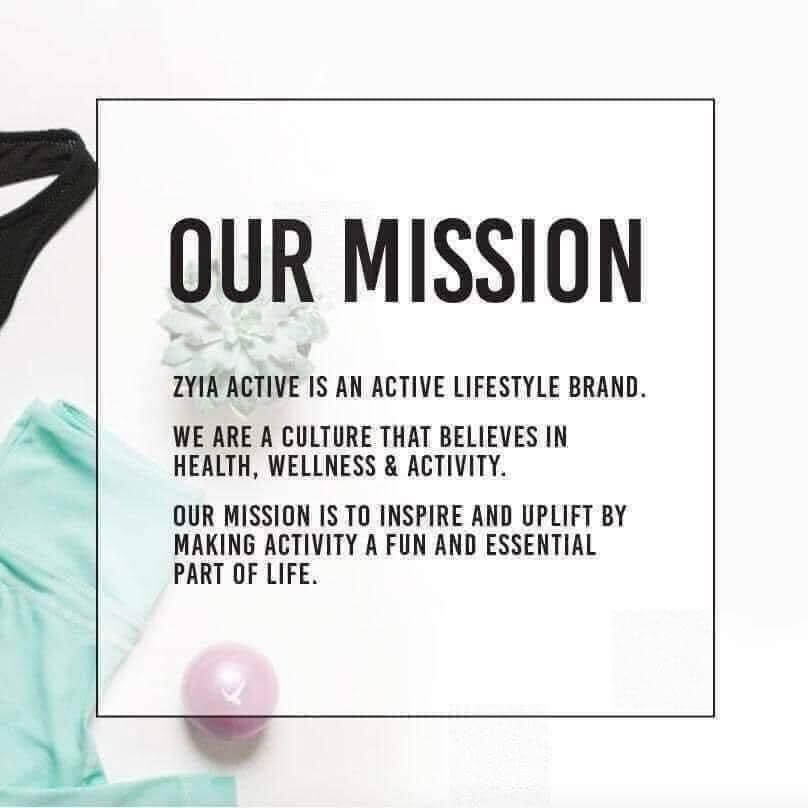 The Zyia Active Mission: Zyia Active is an active lifestyle brand. We are a culture that believes in health, wellness, and activity. Our mission is to inspire and uplift by making activity a fun and essential part of life 🙂
See what Zyia is all about…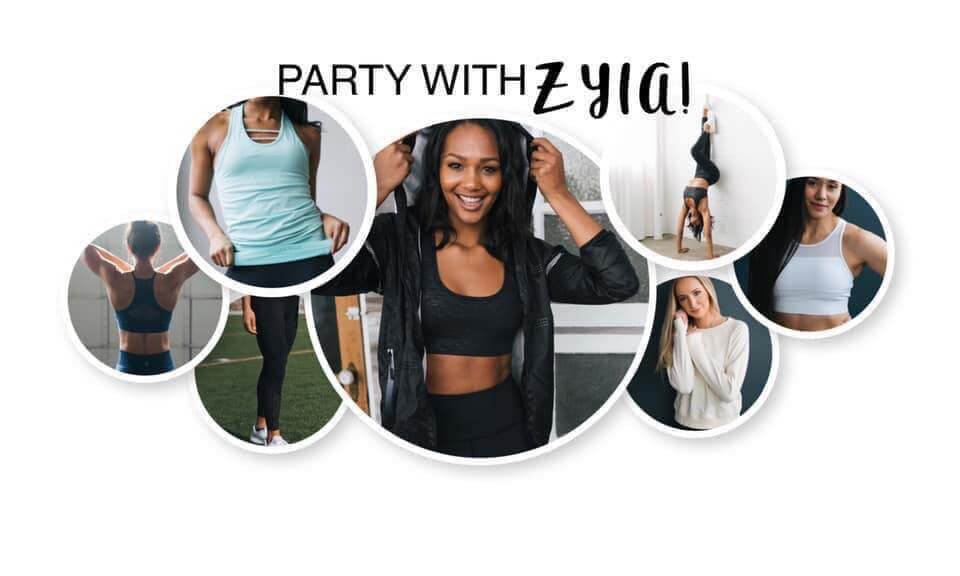 Or, schedule your own party with me 🙂 Click Here to Host!